Pornhub Premium account, how does it work?
23 februari 2022
Pornhub.com is one of the largest and most visited porn sites worldwide with a whopping 100 billion video views per year! This puts them in the top 40 largest websites. Every day there are more than 100 million visitors on Pornhub.com and with the sites YouPorn and Redtube included even around 125 million.
About 20% of daily visitors are registered users and have a Pornhub account.
The average age of visitors is 35 and almost a quarter of the visitors are women. There are also over 500,000 VR porn views daily.
You can become a member for FREE. All you have to do is click on 'register' in the top right corner, choose a name and provide a valid email address. After you register, you can fully participate in the Pornhub community. You can upload, download and rate videos and communicate with other members. And then of course you have pornhub premium package for the ultimate experience.
What is a Pornhub Premium account?
A Premium account is an additional option that gives you even more exclusive features on Pornhub. The package has additional features and content, such as access to exclusive movies and actors. In addition to the millions of videos already available on Pornhub, with a premium account you also have access to over a hundred thousand Premium videos. Compare it to Spotify and YouTube where the selection and experience is also much better.
You also get the best from Brazzers, Digital Playground, Mofos, Backroom Casting Couch, Girls do Porn, Kink.com, Net Video Girls etc.
Finally, Pornhub has created its own original collection of exclusive videos. You can also find Pornhub's super hot VR porn videos here.
Through the free premium account offered, you can look into the kitchen of a premium member for 30 days for free and without any obligation.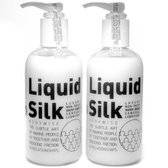 What are the additional features of a Premium account?
For example, you will no longer see any ads in between, but also no pop-ups and side ads. The quality of videos is much better because they are available to stream in 1080p. You can choose from more than 30,000 titles and you will find the latest VR videos.
Almost all Premium content is available for download. However, some partners, such as Brazzers and Mofos, have disabled their downloads based on the license agreement. Only the best partners provide the content with a premium subscription. They are updated with regularity, so they can use the Netflix style where older content is replaced with newer and more in-demand videos.
In addition, you have 24/7 access to customer service to let them help you if you can't figure something out.
Finally, with Pornhub, they have over 200 different channels that you can subscribe to in order to get instant access to the latest and hottest porn.
What are the costs for a Premium package?
They are $9.99 per month. You can try it free for a month in advance with the trial version to experience if you like it. You can cancel a subscription at any time and have 24/7 access to customer service.
Simply request or cancel a Premium account
Applying for a Premium account is very easy and quick to do. But canceling it is also easy.
At the top of Pornhub you will find the "Premium" button. When you press it, you will be taken through the steps and your Premium account is a fact, giving you access to all the extras mentioned above.
To cancel your Premium membership, press the button 'Premium membership' and follow the instructions. This is also very quickly done and reliable.
Vind en vergelijk hier alle VR Porno sites Pornhub.com